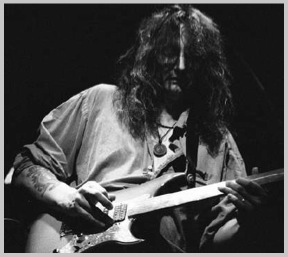 Edward DeGenaro has been a working musician since age 18.
His resume includes David Byron Band, Accept, Hammerhead, Alcatraz,  producers David Rosenthal (Rainbow, Robert Palmer) and Roy Thomas Baker (Queen, Cars), and work on various feature movies, TV commercials and major labels such as EMI, Atco and Atlantic.
As an engineer his resume includes Elliott Sharpe's last release Secular Steel, and the upcoming Henry Kaiser release 156 Strings II.
Currently he is working on his long overdue new CD tentatively entitled Gods And Monstas.